Transhumance and Vultures
Mobile pastoralism is the most sustainable livestock management system for people and nature. For thousands of years, mobile pastoralists have been moving through the rangelands with their herds, acknowledging their constant interaction and symbiosis with nature. Interaction between transhumant shepherds in Spain and vultures is a good example of this mutualism which benefits both parties.
Spain is home to more than 90% of European Vultures. Among others, one reason for this high figure is the presence of extensive livestock management systems, including transhumance. Transhumance ensures vulture populations with an availability of safe food (safer than most vulture feeding sites) and although unpredictable regarding time and place, they also help maintain suitable habitats for vultures to scavenge wild prey. In return vultures clean up carcasses and other organic waste preventing the spread of diseases and helping curb greenhouse gas emissions generated by artificial carcass collection and transportation to processing plants. Vultures also help prevent the increase of predator populations (such as feral dogs) by reducing the amount of carrion available in the field.
Adverse policies affect both transhumance and vultures in Spain, as the latter are endangered by certain veterinary drugs such as Veterinary Diclofenac.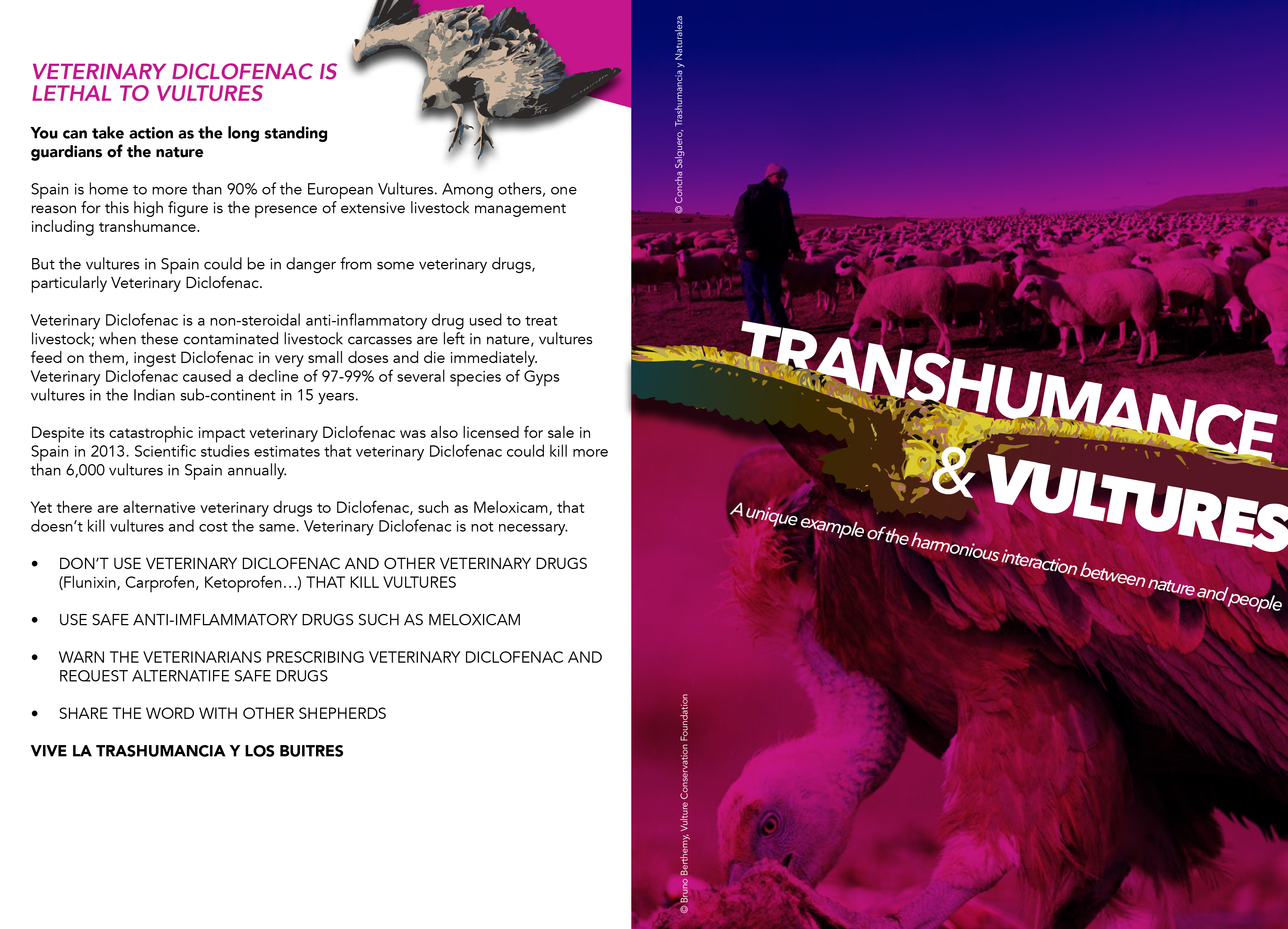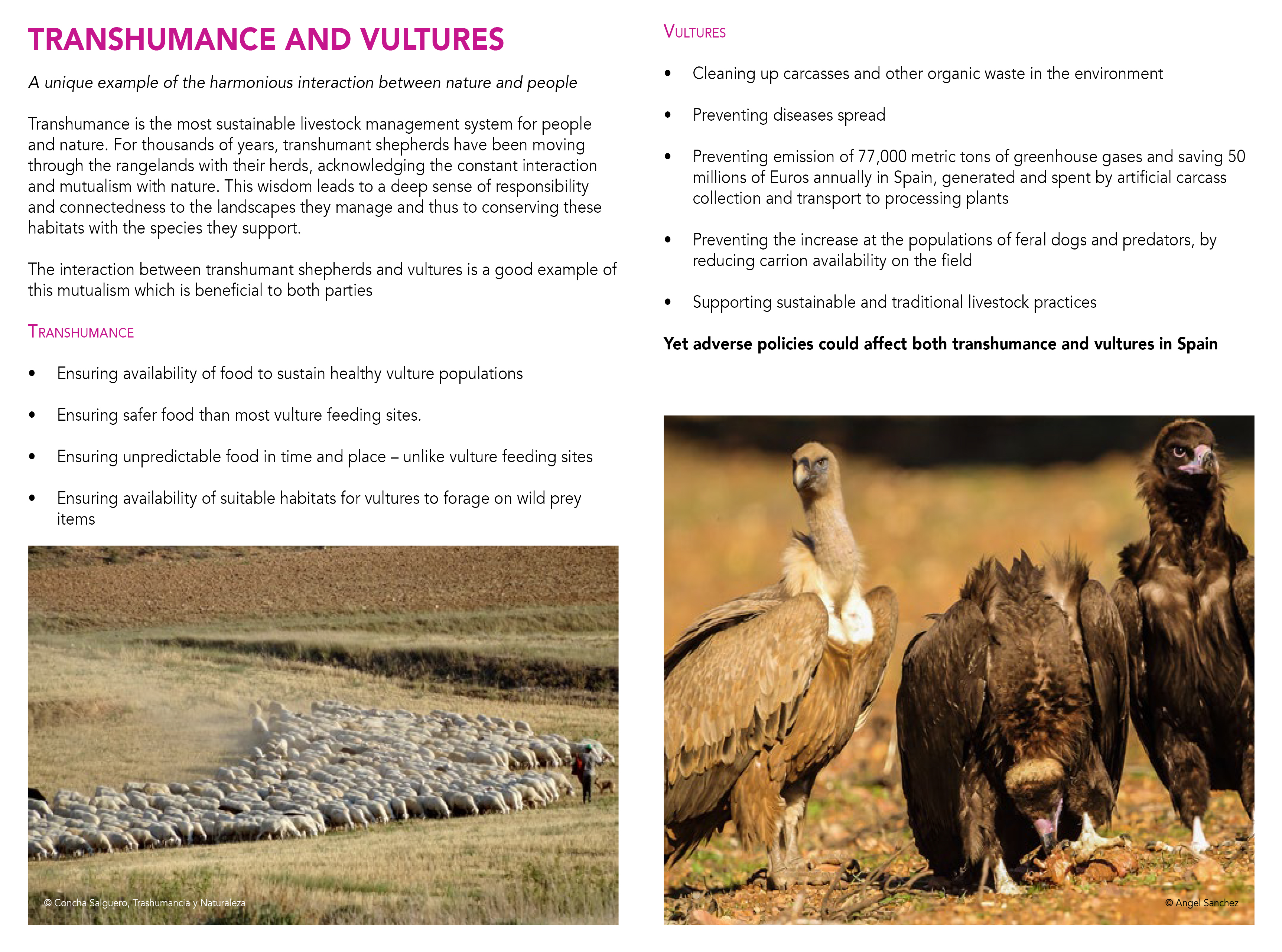 Veterinary Diclofenac is a non-steroid anti-inflammatory drug used to treat livestock. When vultures feed on the drugged livestock carcasses left in nature, they ingest Diclofenac in very small doses and die immediately. Veterinary Diclofenac has caused a decline of 97-99% of several species of Gyps vultures in the Indian sub-continent over the last 15 years. Despite it's catastrophic impact veterinary Diclofenac was licensed for sale in Spain in 2013. Scientific studies estimates that veterinary Diclofenac kills more than 6,000 vultures in Spain annually.
To address the issue Yolda Initiative and Asociacion Trashumancia y Natureleza, in collaboration with the Vulture Conservation Foundation, ran a communications campaign which disseminated a leaflet on the issue and called for Spanish transhumant shepherds to take action as long-standing guardians of nature. Benefitting from events at which transhumant shepherds gather, such as the Livestock Fair in La Carolina, Jaen (one of the most of important gatherings in Spain), Yolda Initiative and Asociacion Trashumancia y Naturaleza collaborated with the Municipality of La Carolina and through their presentations demonstrated how nature conservationists and mobile pastoralists can initiate a dialogue towards collaboration for the sake of conserving both the practice and the environment.
Read our stories from partners and practitioners.
Read our stories from partners and practitioners.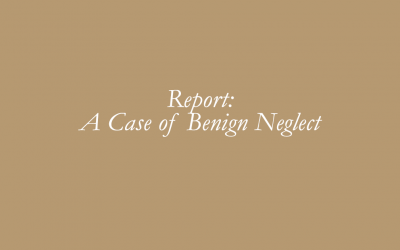 The UN Environment Programme Report: "A case of benign neglect: Knowledge gaps about sustainability in pastoralism and rangelands", which we have contributed to, directly responds to one of the UN resolutions which acknowledges the dearth of information on pastoralism...
read more