Désalpe: Welcoming the Cows Home in Switzerland.
The photos celebrate the Désalpe 2014, when the herds descent onto St Cergue Crassier from the pastures. The beauty of this practice connects generations, and has been beautifully captured by the photographer along with the excitement of the whole event. Although the long transhumance is rare these days, this festival is very famous and popular among the locals who are proud of their heritage.
Alexander Belokurov is a photographer who specializes in nature and travel photography. Passionate about the beauty of the natural world and moments encountered in nature, Alexander tries to capture his subjects as naturally as possible. His photos have been featured in many international magazines and journals including Environment and the Telegraph (UK). He is also a Getty Images photographer. Working for WWF he has many opportunities to explore this passion all around the world.
Read our stories from partners and practitioners.
Read our stories from partners and practitioners.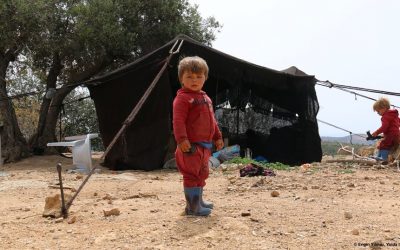 The spring migration taking place between April & June, and the fall migration taking place between September & October, coincides with school calendar and mobile pastoralists find themselves forced to leave their children with settled relatives or in dormitories....
read more